mrchinchill reblogged your post mrchinchill said:DON'T BE HATING … and added:
OH I WILL MAKE IT WORSE cos those cutie pa-boo-ties also have some sweet booties u-u as in lovely bums. But they probs…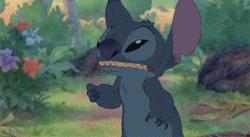 mrchinchill said: DON'T BE HATING ON GHOSTS THEY'RE CUTIE-PA-boo-TIES :3
OMFG CHIN YOU MADE IT WORSE I CANT BELIEVE YOU
i'm so upset

I just realized that the reason ghosts say Boo! is because it's a latin verb

they're literally saying 'I alarm/I am alarming/I do alarm!!

I can't

present active boō, present infinitive boāre, perfect active boāvī, supine boātum

Recte!

if it comes from the latin word, they're actually saying "I'M YELLING!" which is even cuter

do they speak latin because it's a dead language
dash:
Things I Wish Someone Had Told Me When I Was Learning How to Code

"Before you learn to code, think about what you want to code

Knowing how to code is mostly about building things, and the path is a lot clearer when you have a sense of the end goal. If your goal is "learn to code," without a clear idea of the kinds of programs you will write and how they will make your life better, you will probably find it a frustrating exercise."
Codecademy is the easiest way to learn how to code. It's interactive, fun, and you can do it with your friends.

As repetitive as Donald has made it seem, this is actually a really cool website. Check it out.
I've said this to my non-techie friends countless times. It's no secret that being able to code makes you a better job applicant, and a better entrepreneur. Hell, one techie taught a homeless man to code and now that man is making his first mobile application.

Learning to code elevates your professional life, and makes you more knowledgeable about the massive changes taking place in the technology sector that are poised to have an immense influence on human life.

(note: yes I realize that 3/5 of those links were Google projects)

But most folks are intimidated by coding. And it does seem intimidating at first. But peel away the obscurity and the difficulty, and you start to learn that coding, at least at its basic level, is a very manageable, learnable skill.

There are a lot of resources out there to teach you. I've found a couple to be particularly successful. Here's my list of resources for learning to code, sorted by difficulty:

Novice

Never written a line of code before? No worries. Just visit one of these fine resources and follow their high-level tutorials. You won't get into the nitty-gritty, but don't worry about it for now:

w3 Tutorials (start at HTML on the left sidebar and work your way down)


Intermediate

Now that you've gone through a handful of basic tutorials, it's time to learn the fundamentals of actual, real-life coding problems. I've found these resources to be solid:

CodeAcademy - Ruby, Python, PHP

Difficult

If you're here, you're capable of building things. You know the primitives. You know the logic control statements. You're ready to start making real stuff take shape. Here are some different types of resources to turn you from someone who knows how to code, into a full-fledged programmer.

Programming problems

Sometimes, the challenges in programming aren't how to make a language do a task, but just how to do the task in general. Like how to find an item in a very large, sorted list, without checking each element. Here are some resources for those types of problems

Web Applications

If you learned Python, Django is an amazing platform for creating quick-and-easy web applications. I'd highly suggest the tutorial - it's one of the best I've ever used, and you have a web app up and running in less than an hour.

I've never used Rails, but it's a very popular and powerful framework for creating web applications using Ruby. I'd suggest going through their guide to start getting down-and-dirty with Rails development.

If you know PHP, there's an ocean of good stuff out there for you to learn how to make a full-fledged web application. Frameworks do a lot of work for you, and provide quick and easy guides to get up and running. I'd suggest the following:

Conclusion


If there's one point I wanted to get across, it's that it is easier than ever to learn to code. There are resources on every corner of the internet for potential programmers, and the benefits of learning even just the basics are monumental.

If you know of any additional, great resources that aren't listed here, please feel free to tweet them to me @boomeyer.

Best of luck!